Welcome to WxChaser.com; home of storm chaser John Wetter.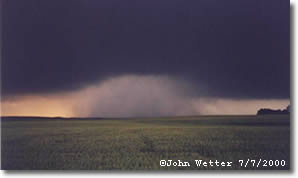 This website certainly needs some work but we try to keep my chase logs page up to date.
John has been a guest or appeared on/in: Minnesota Public Radio, KSTP-TV, KARE-TV, WCCO-TV, KMSP-TV, Star Tribune, Wright County Journal Press, KCCI-TV, Maple Grove Magazine and others
For stock severe weather video and imagery sales, contact John using the link below.
| Home | About Me | Chase Logs |
Contact